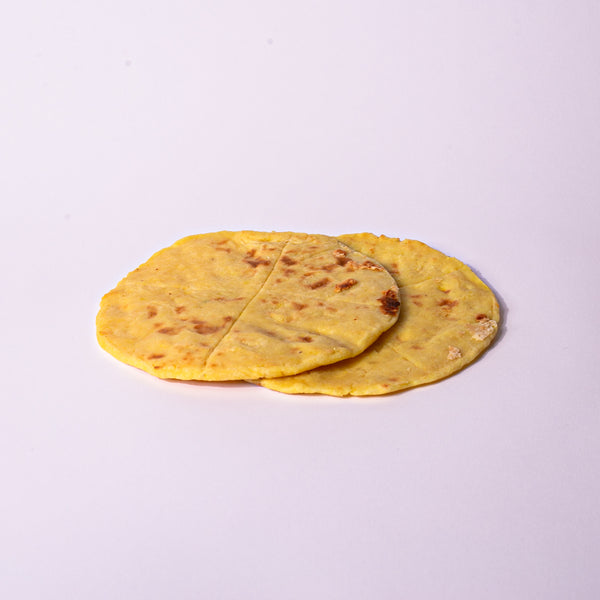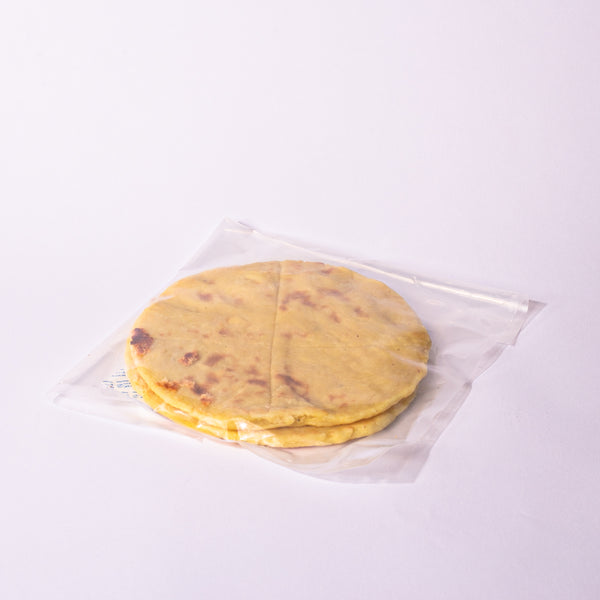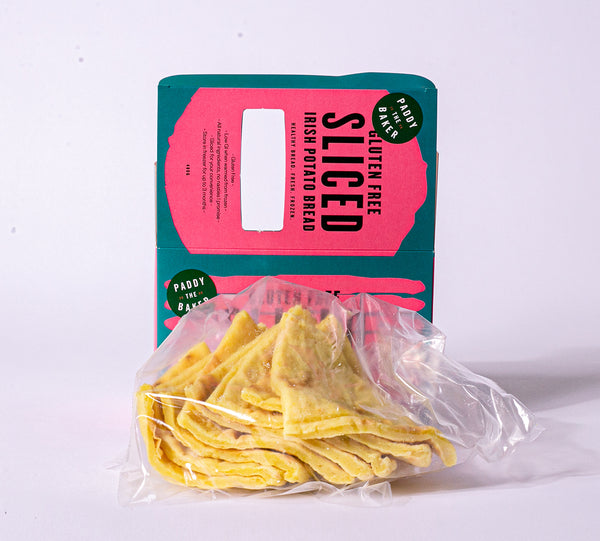 Gluten Free Irish Potato Bread (2 rounds)
This gluten free potato flat bread,  just like our regular potato bread is best served warm. Traditional it as served at breakfast with bacon & egg, it puts the Irish in Irish Breakfast. Originally served fried in the bacon fat (but don't tell the doctor I said that!) but you can also warm them in a dry pan, sandwich press, BBQ or even the microwave. Also tru serving them with a wet dish.
Ingredients
Mashed Potato, Tapioca, Rice Flour, Almond Meal, Bean Flour, Polenta, Guar Gum, Butter, Turmeric Salt.
Please Note; this bread is shipped sliced & frozen. Its delivered in a chilled van so may defrost slightly in transit however it is perfectly fine to refreeze. We have found that this is the best way to get this product to you in the best condition. And it remains an excellent product.
Fresh unsliced breads are only available at our markets.