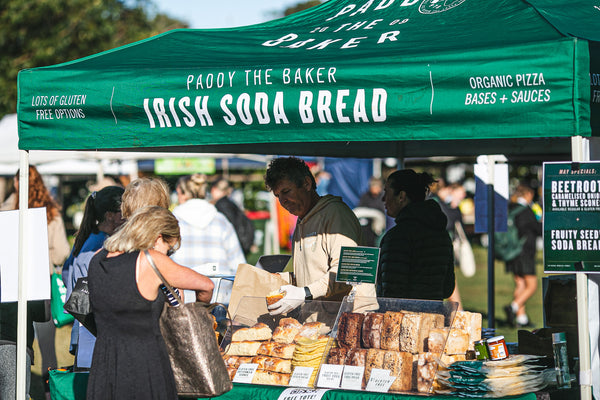 See you at the markets
Our products are sold at a large variety of farmers markets throughout greater Sydney to Gosford and Newcastle
FIND OUT MORE
Healthy & Gluten Free Breads
A wide variety of really healthy and nasty free gluten free loafs on offer.
SHOP NOW
Traditional Irish Breads
All our Breads are baked fresh daily, we use no nasties or preservatives. We make everything our self and source our ingredients from local suppliers. Everything Good, Nothing Not!
SHOP NOW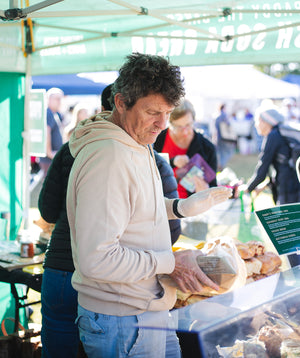 HUMBLE BEGINNINGS IN IRELAND
A Cornerstone of Sydney's Local Farmer Markets for Over 10 years For generations, we Irish have left our shores in search of a new life, and Australia continues to welcome us in droves.
Best healthy bread in Australia !!!!!! Nutritious, delicious, wholesome!
Jessica Sepel
I use Paddy the Baker to make all of my gluten free pizzas, they are the best!
Martha Kalifatidis
I can not talk more highly of Paddy the Baker and his products. I'm a nutritionist and extremely selective about the ingredients I choose to consume in my diet. Paddy's bases are by far the best I've come across. Not only are they delicious, they have the most wholesome ingredients with no additives. I find that really hard to come by these days.
Jules Tellidis - Nutritionist
100% Natural. No nasties I promise!

We pride ourselves on using healthy, locally sourced ingredients and no preservatives or bad stuff.