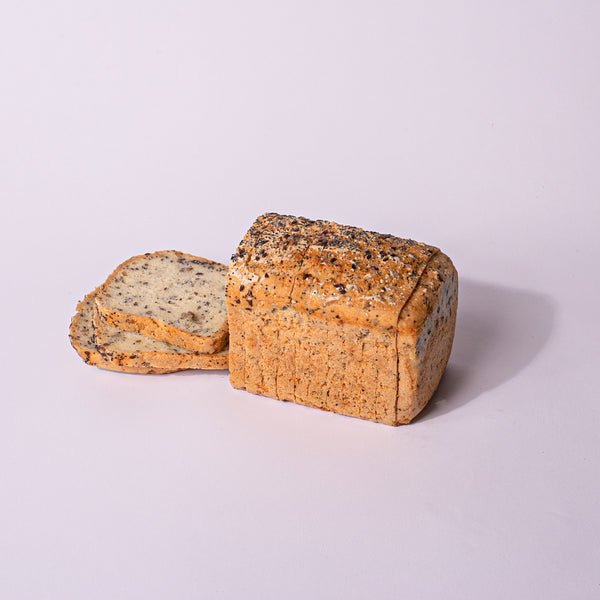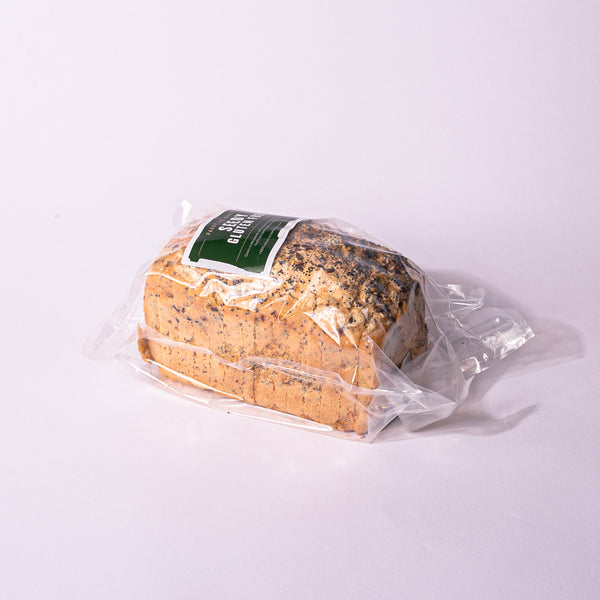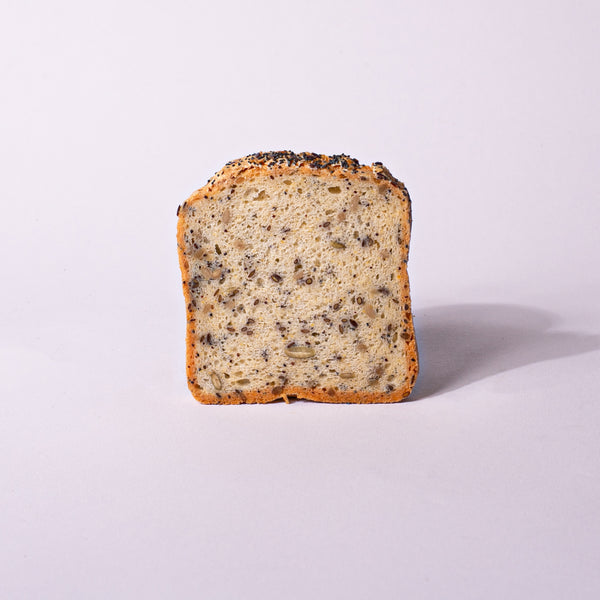 Crusty on the outside soft on the inside and the right kind of seedy. You'll find it hard to believe this one is gluten free.
Ingredients:
Tapioca Flour, Rice Flour, Almond Meal, Besan Flour, Polenta, Guar Gum, Salt Yeast Water.
The seedy version has the following seeds:
Pumpkin, Sunflower, Poppy, Sesame, Linseed
Please Note; this bread is shipped sliced & frozen. Its delivered in a chilled van so may defrost slightly in transit however it is perfectly fine to refreeze. We have found that this is the best way to get this product to you in the best condition. And it remains an excellent product.
Fresh unsliced breads are only available at our markets.