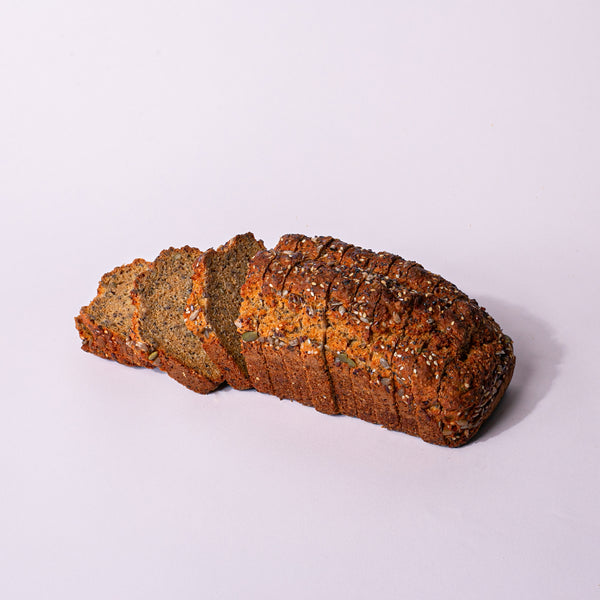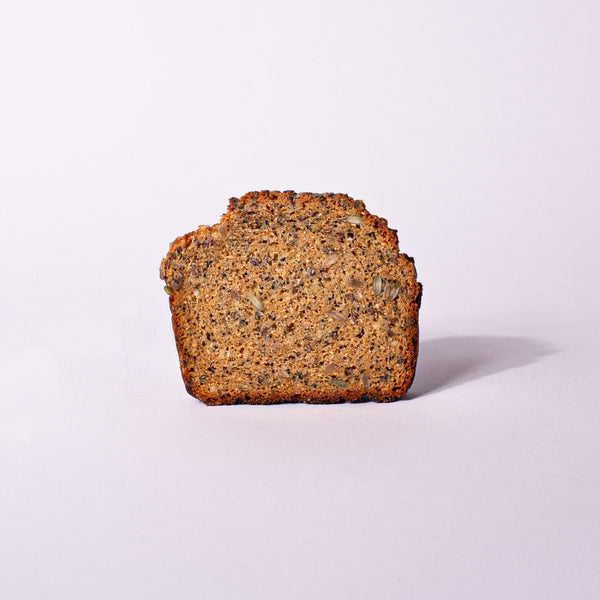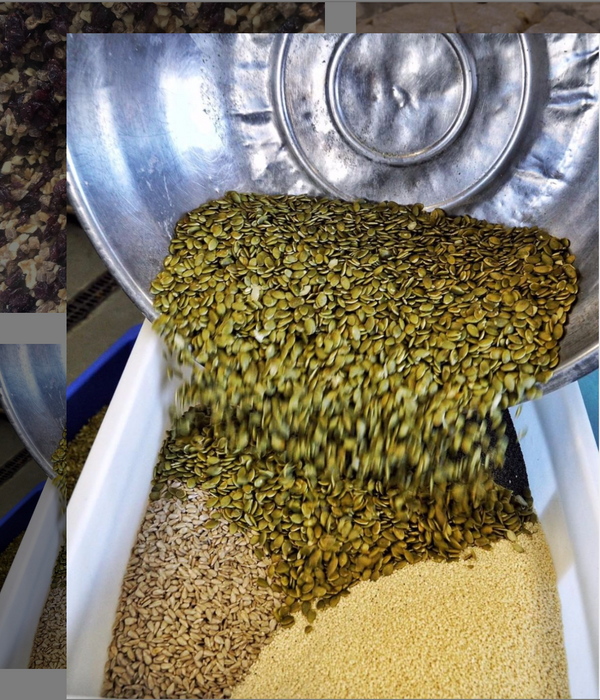 Seriously Seedy Soda Bread
I got this recipe when I worked with the bakers in Avoca Handweavers, the best bakery in Ireland.  As the name suggests this is one seriously seedy loaf, great with anything savoury or just toasted with butter. It's a bit more modern as Soda Bread goes, as not too many of these seeds were available in early day Ireland. It's got lots of healthy seeds and a little treacle; a very healthy way to add just a hint of sweetness.  It's my all time favourite.
Ingredients
Wholemeal Wheat Flour, Natural Bran, Wheat Germ, Pepe Saya Fresh Buttermilk, Pumpkin Seed, Sunflower Seed, Poppy Seed, Linseed, Sesame Seed, Treacle
Bi Carb Soda, Salt
Please Note; this bread is shipped sliced & frozen. Its delivered in a chilled van so may defrost slightly in transit however it is perfectly fine to refreeze. We have found that this is the best way to get this product to you in the best condition. And it remains an excellent product.
Fresh unsliced breads are only available at our markets.