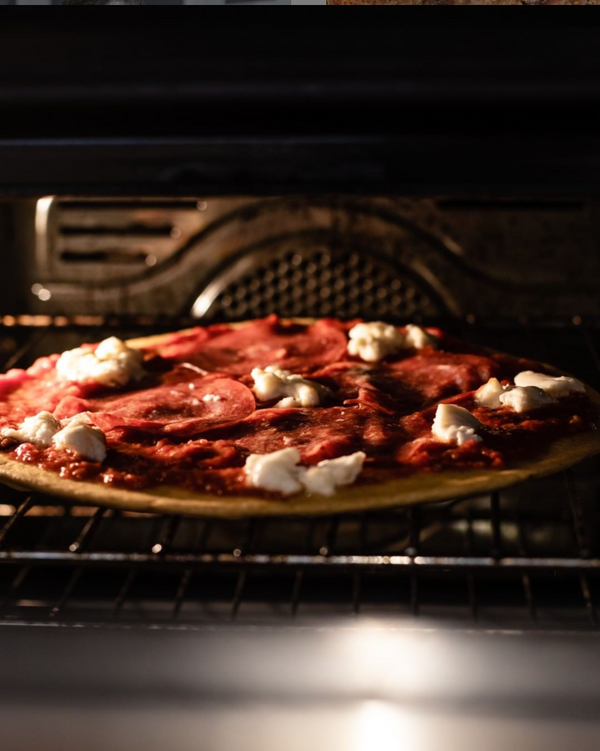 Gluten Free Pizza Bases (x2)
These pizza bases are hand made with care and with one main aim, to be the best tasting, healthiest pizza bases available. We use organic ingredients and no nasties of any kind. We hope you enjoy eating them as much as we've enjoyed creating them.
Ingredients:
Organic tapioca flour, organic besan (chickpea) flour, organic polenta, organic almond meal organic extra virgin olive oil celtic sea salt, organic guar gum, organic yeast, organic raw sugar (just a pinch to active the yeast) water.
* Contains nuts.
* Products are baked separately at separate times within our general bakery and as such contamination is kept to an absolute minimum. We aren't however in a position to guarantee absolute zero gluten within all of our products.