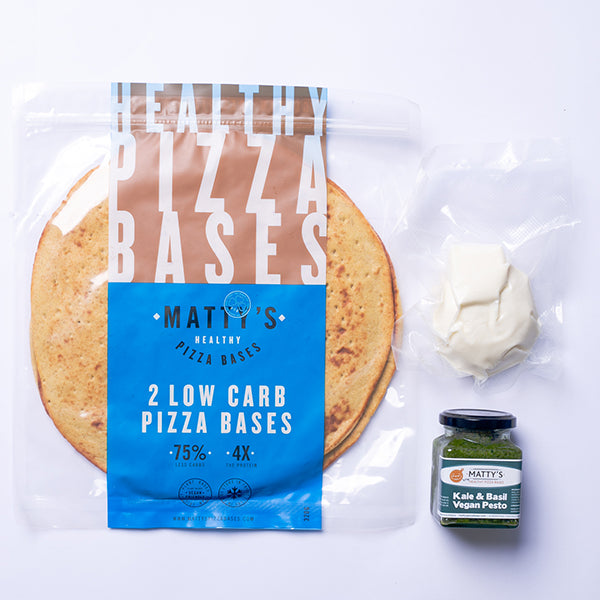 Low Carb Pizza Bases (x2)
These pizza bases are hand made with care and with one main aim, to be the best tasting, healthiest pizza bases available.
We use NATURAL ingredients and no nasties of any kind. We hope you enjoy eating them as much as we've enjoyed creating them.
Ingredients:
Water, Lupin, Protein, High Protein Wheat Flour, Rice Protein, Olive Oil, Golden Flax Meal, Yeast, Salt.
Contains: Lupin, Wheat and Gluten.